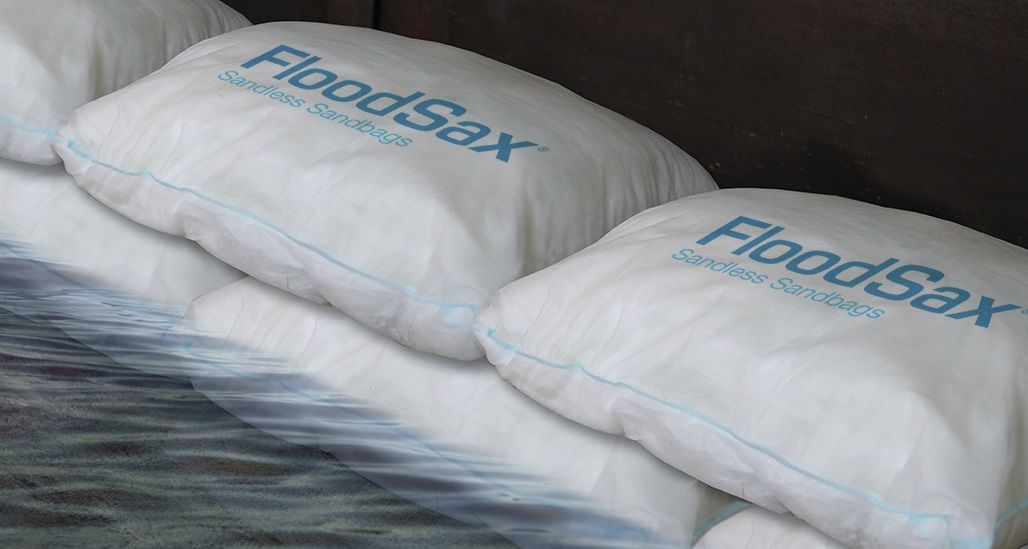 Multi-use and ultra-flexible FloodSax help to stop flooding both outside and indoors and have a formidable reputation as the best 'sandless sandbags.'
FloodSax resemble large pillowcases before they come into contact with water which they absorb to expand and become similar to traditional sandbags although their uniform shape makes them easier to stack into anti-flood barriers. One box of 20 FloodSax is equal to 20 sandbags on a pallet.
The absorbent technology within FloodSax means they are as useful in their 'dry' state. They have a large, flat surface area which makes them ideal to slip beneath floodboards and in the bottom of kitchen cupboards or underneath boilers to soak up floods, leaks and drips.
They save homeowners and companies a fortune in damage as the average insurance claim from flooding in the UK is now about £32,000.
FloodSax are better and more cost-effective than traditional sandbags as they are:
Vacuum-packed so are space-saving to store and quick and easy to deploy.
Always there for peace of mind. No panic to buy sandbags if a flood is forecast.
Can be expanded in water right next to where you need them and stay taut until the flood subsides so are ideal as strong and robust flood barriers.
Lightweight before they are soaked in water so can be used by people who would not be able to lift sandbags.
Unlike sandbags, thousands can be quickly transported in a van, saving on fuel, wages and manpower.
One can be expanded and put down the toilet to block it from filthy water being forced up by floodwater backing up through the drains and sewer.
FloodSax don't need sand - one of the earth's natural resources - and so saves the environment. Sandbags are also exceptionally unwieldy to lift and handle with all kinds of health, safety and manual handling technique problems.