24 Jun 2022
Build Back Better - a world leading approach to protecting UK homes against the risk of flooding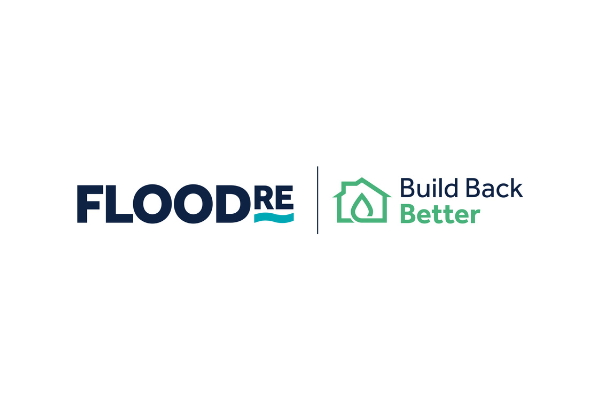 Build Back Better is designed to reduce the cost and impact of future floods by including property resilience measures as part of flood repairs.
The devastating impact of flooding on a home can take weeks or even months to put right, meaning families often endure the emotional distress a flood brings long after the water level has returned to normal. Repairing homes to the same state they were before leaves them wide open for the next flood – this not only has huge financial costs to homeowners and insurers, but also has a unique burden on the mental health and wellbeing of families who are affected.
Build Back Better offers homeowners the chance to install Property Flood Resilience measures up to the value of £10,000 when repairing their properties after a flood. This way the next time the area floods their home will be better prepared to keep as much of the water out as possible. Measures can also be installed so that when water does enter it is easier, quicker and safer for families to clean up and move back in – often in a number of days rather than many months.
Your stories
David Hegarty, Bewdley resident: "The last two floods – a year ago and two years ago – we had about two foot of water in the house and it was contaminated with sewage and diesel. After the first flood, we were out of the house for about a month, then we moved back in albeit to the upper floors. The second flood we managed a lot better. We were back in the house within a few days, albeit a lot of the damage from the first flood hadn't been dealt with yet. This time round it was a comparable flood, it was 5.5 metres and the house didn't flood, and we kept the water out.
We've changed the whole ground floor to porcelain tiles, changed all the lower level plaster work, improved the electric circuitry, installed multiple pumps in areas that are high risk, as well as put a system in place to get all of our furniture off the floor. It strikes me that if you flood and you have a lot of damage, it's ridiculous to just put everything back to how it was before. If those lessons have been learnt and you can improve your home environment, make it more resilient and safer, why wouldn't you? One of the only reasons I can think of is not being able to afford the adaptation measures. If there is a process that will enable people to make their homes more resilient based on the lessons learnt from a flood, I think that's a great idea."